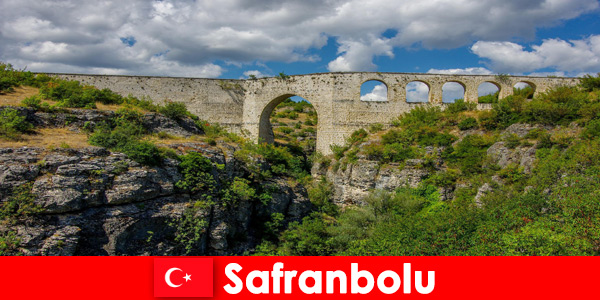 Turkey is still a popular holiday destination for Germans. The beautiful small town of Safranbolu, which was included in the UNESCO World Heritage Site, is particularly popular. Beautiful half-timbered houses characterize the townscape and tourism is flourishing. It is a so-called cultural tourism that attracts many people every year. Vacationers from all over the world appreciate this experience. It is a city that exudes a very special charm. Of course, Turkey is the right country for people who want to relax, but also want to get to know the country and its people. Again and again the world UNESCO city will be the favorite destination. Only here is culture cultivated like in no other city in the country. Come to this city, it will be an unforgettable vacation. Stroll leisurely through the narrow streets.
The cityscape of the beautiful Safranbolu
Let's take a closer look at the layout of the ancient city. It is divided into three parts. There is the old city center, a modern city center with the sonorous name of Kiranköy and the so-called Upper Town. Every district is worth exploring. The residential buildings are often three-storey and have a unique atmosphere. No other city in the country emphasizes the architecture as uniquely as the traditional Turkish paired with the Greek.