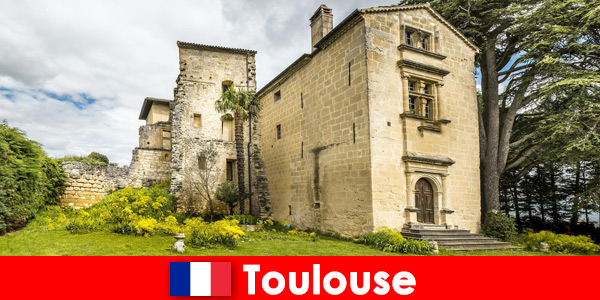 Toulouse is a city in southern France, situated on the banks of the Garonne. It is the fourth largest city in France, but it is not as crowded and overcrowded as, for example, the capital. The city is also called "la ville rosé" because mainly pink tiles were used for the roofs. It is characterized, among other things, by the sunny weather and the hospitality of its inhabitants. Vacationers have the opportunity to embark on a journey between history and modernity and be inspired by the beauty of the city and its sights.
The most beautiful places in Toulouse
The Place du Capitole is one of the most famous and beautiful places. The town hall is on it. The building dates back to the 18th century and is the city's landmark. The Basilica of St. Bernin is the oldest church in France and was built between the 11th and 14th centuries. It is also a UNESCO World Heritage Site. The city has several older but also newly created parks, which are great for relaxing. The most beautiful evenings can be enjoyed with a glass of wine on the banks of the Garonne. Many museums full of stories await holidaymakers in Toulouse.