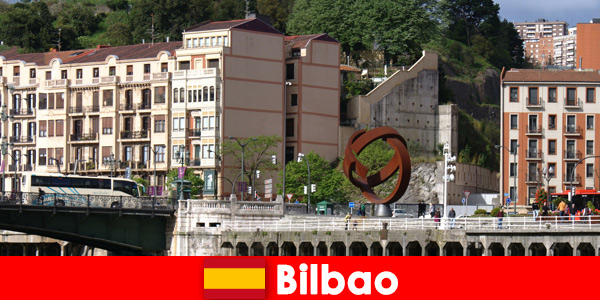 Bilbao is the capital of the Basque Country and the highlight for cultural tourists. The highlight of the city trip is the Guggenheim Museum. A boat tour on the Nervion sees spectacular monuments of architecture, including the Congress and Music Palace. You can also see the most striking suspension bridge in Spain, the Calatrava Bridge. All these architectural structures present themselves as an eternal and spectacular photo motif, which also makes a visit to the shore in the late evening a highlight. But there is so much more to do in the capital of the Basque Country, and one that should be enjoyed at leisure.
Bilbao city of highlights
The capital of the Basque country not only has a lot to offer architecturally, but also, for example, culinary. Strolling through the pedestrian zone and the small alleyways and diving into one of the many cafes and restaurants is just awesome. Enjoy the specialties from the sea and a glass of wine to round off the evening. Spring, summer and fall are the best times to visit, as the city has the most to offer. For example, a trip on the oldest transporter bridge in the world, the Puente Biscay. This World Heritage Site leads to the suburbs of Plentzia and Getxo. These places show how close the city is to the sea.