Barcelona is one of the most popular travel destinations in Spain – not only because of the Mediterranean climate and the beautiful beaches on the Mediterranean, but also because of the unique flair that prevails in the big city. From the numerous really cozy bars, restaurants with local specialties to the art scene, which has a permanent home in the port city and is world-famous: it can rightly be said that you as a visitor to the city will experience an unforgettable and eventful stay.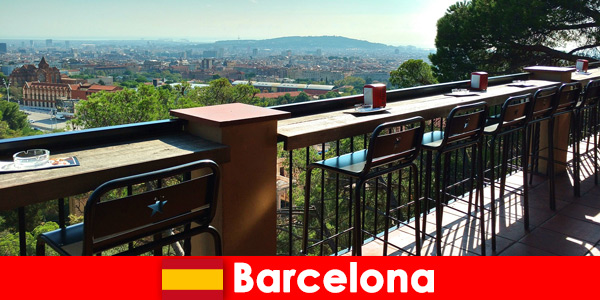 Once a city for seafarers, today a tourist highlight
Up until a few decades ago, until the late 20th century, the city was a shipping hub. Almost exclusively seafarers and only a few tourists spent their free time at the port and in the city. But today that has changed radically. The big city with around 1.8 million inhabitants has become a metropolis that on the one hand maintains very strong traditions, but also keeps an eye on the future and is very modern. You can expect big city flair that is captivating and encourages you to go out on the mild and still very warm evenings. The art scene has settled much more strongly in Barcelona than in the capital of Spain, for example. A visit to the museum of famous Spanish painters is recommended. You can also find the national art museum, the Architektura Museum and many other places where art of all kinds can be admired in the big city.
Art is lived on the streets of the old town
If you stroll through the old town, you will not only pass monumental buildings and architectural excellence such as the famous Cathedral de la Santa Creu i Santa Eulalia, but you will also take part directly in the life that pulsates in the big city and in the pedestrian zones and promenade of the City focused. The artists have also gathered there and jugglers, street musicians, street painters and portrait painters give insights into their art, sold works of art and ensure great liveliness and the peculiar big city flair in the city. There is a lot to see and if you need a break, you can visit one of the cozy bars, where you as a visitor are always a welcome guest and can share in the joie de vivre of the Spaniards.
Culinary the port metropolis is unique
Just as diverse as the artists of the scene are the numerous restaurants in the city, in which specialties from Catalonia, specialties from Spain and international dishes are served. The perfection in the production of "tapas" is particularly well known. These are small canapés and snacks that are served with every drink and can also be ordered separately. Speaking of wine: In the big city you have the opportunity to get to know and taste the exquisite best wines in Spain.