Rome is the capital of Italy. The city is the cultural and historical center of the country and also the largest city in its country with over three million inhabitants. The numerous tourists are particularly fascinated by the history of this city. Especially in autumn you can visit the most beautiful sights on a short trip in pleasant temperatures.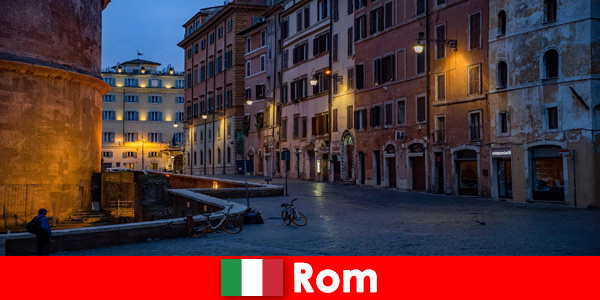 You have to visit that
Anyone visiting the capital of the country must definitely have been to the Colosseum. It is the most famous attraction in the city, if not the country. It has been in the center of the city for over 2000 years and attracts many tourists. It is the largest amphitheater ever built in the whole world. In addition to the grandiose view from the outside, it is also worth taking a look from inside. Here you can learn more about the history and construction of the theater. Tickets are available from 12 euros. Right next to the Colosseum is the Roman Forum, a huge excavation site. In ancient times it was the center of social, political and economic life. In autumn, when the sun goes down a little earlier, a visit to the Trevi Fountain is a must. The magnificent building is beautifully and artistically illuminated in the dark. If you want to go to the very beginning of Roman civilization, you have to visit the Palatine Hill. The first houses in Rome were built on this hill, almost 3000 years ago.
Religious buildings and places
St. Peter's Basilica is certainly one of the most beautiful sights in Italy. It is one of the largest churches in the world and is the center of the Catholic faith. St. Peter's Square is in a different country, but in the same city. If you are on a short trip through the city, you should definitely stop by in the Vatican City. The Pope holds his general audience here every Wednesday morning. If you are not interested in it, you should not necessarily visit St. Peter's Square on Wednesday.
Time to rest in the park
After all that adventure in the city, a little relaxation in a park certainly doesn't hurt. The most beautiful of them is the Villa Borghese Park. This is located in the middle of the city on one of the numerous hills. As a result, you can not only relax here, but also enjoy the view of the city. On about 5 square kilometers you will find several gardens, a beautiful lake, a few fountains and typical Italian cafes. You can even visit a horse racing track and a small zoo in Villa Borghese Park.