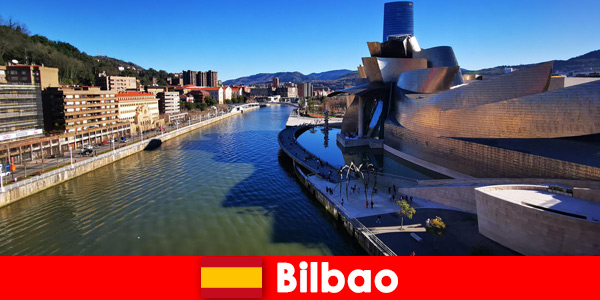 Bilbao, a fantastically beautiful coastal city in Spain and at the same time the capital of the Basque Country. There is so much to explore for vacationers. A fantastic way is to explore the beauty of this city by bike.
Experience sights and culture in Bilbao
An absolute must for all visitors is the world famous Guggenheim Museum, a modern art museum with its architecturally incredible appearance. The historic suspension bridge, also known as the Biscay Bridge, is also worth seeing, whether in summer or in winter. A photo opportunity not to be missed. All those who visit Plaza Moyúa will be amazed. In the middle of the Basque city, beautiful flowers sprout on this square and a fountain provides the necessary cooling in the hot season. A true masterpiece to admire is when you visit the Cathedral of Santiago de Compostela, a cathedral at least as beautiful as its name. Bilbao also has great things to offer for all lovers of cuisine and culture. There is always something going on at Plaza Nueva, a landmark of the old town. Countless restaurants and bars spoil the taste buds and give great insights into the excellent cuisine. There is all this and much more to see in this wonderful coastal town on the Bay of Biscay. Spain, always worth a trip.