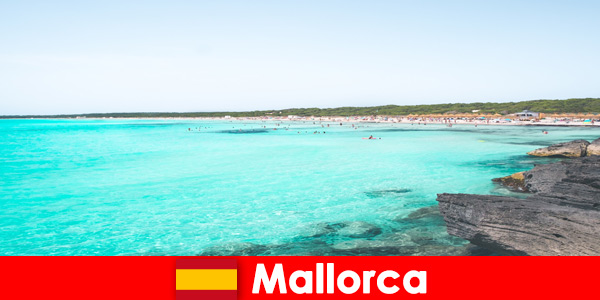 Mallorca is not only popular with party tourists. Rather, this beautiful island in Spain has a side that gets by without Ballermann music and completely without drunk party-goers. There are beautiful corners on Mallorca where visitors will find crystal-clear water for swimming and great bays.
Where are the most beautiful places on the sunny island?
The "Playa Es Trenc" is one of the most beautiful beaches in Europe. It is the longest beach and is located on the south coast. Special is the white sandy beach and the dunes. A feeling like in the Caribbean can definitely be found in this place. In order to preserve the beauty, the area is under nature protection. The "Playa de Alcudia", located in the north-eastern part of the island, is well suited for families with children, as the water is very shallow for a large part. There are numerous restaurants and shops on the beach shore. So you can stroll wonderfully and enjoy the sea in the next moment. In the northeast of Mallorca you will find the "Playa de Muro", which is also a true beach paradise. Shops and bars can also be found here, so that you can combine business with pleasure. These are just a few examples that the sunny island has to offer. There are still many great bays and crystal clear water on site. The island invites you to dream.