Barcelona is a city in Spain. It is the second largest city in the country and has more than 1.6 million inhabitants. The city, located directly on the Mediterranean Sea, is one of the largest tourist magnets in Europe, with around seven million foreign tourists a year, it is one of the third most visited cities in Europe. Historically interested history tourists can visit archaeological sites that can be found in the city.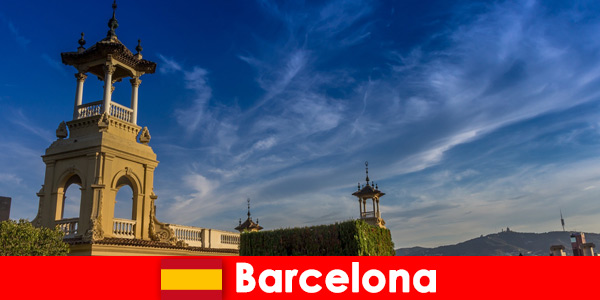 Sacred buildings
The most famous postcard motifs in Barcelona are the sacred buildings. They are among the most beautiful buildings and some are UNESCO World Heritage Sites. The sight of the beautiful sacred buildings is unique. The length of these buildings testifies to the great effort. The long construction times and the effort are worth it. The houses of worship can be seen from a distance for a long time. The interiors also illustrate the love that has been put into these buildings.
The Casa Milà
The house, which caused a scandal during its construction, is one of the most famous buildings in Spain today. For history tourists, this building is on every sightseeing route through the city. The outstanding house is also called "La Pedrera" (the quarry house) by the Spaniards. Anyone who has ever been to this architectural work of art should also visit the art museum on the Belle-Etage or learn more about the life of the architect in an exhibition in the granary.
The Montjuïc
Montjuïc is the city's green lung and a kind of park. Many famous festivities took place at this point in history, such as the World Exhibition of 1929 or the Olympic Games in 1992. In addition to archaeological sites, one also has a grandiose view of the entire metropolis. If you need a break to relax after a strenuous tour through the city, this is the right place for you. The Castell, a fortress from the 17th century, also belongs to the Montjuïc. This magnificent fortress is now a military museum and tells visitors even more of the city's history.