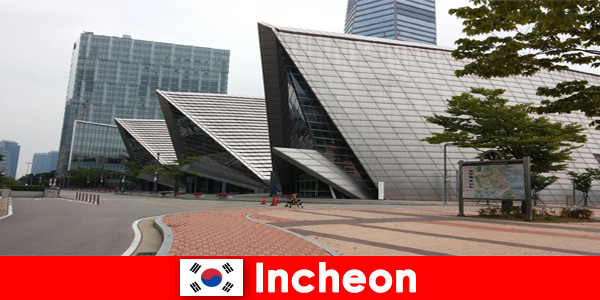 Tourists who also visit the city of Incheon on their travels through South Korea can experience and visit the big city flair but also the tradition. The following sights are ideal for this.
Some examples and suggestions for the visits
The G-Tower is the symbol of the city. At a height of 150 meters, it offers a sensational view of the city on the north-western edge of Central Park. The smart city is a multitude of solar panels, licked streets, glass facades, Incheon is considered the Korean city of the future. The city has attracted worldwide attention as a green high-tech utopia. This is where the future is being created, in which there will be modern coexistence with state-of-the-art technology. The big city can not only be modern, but also traditional, as this Buddhist Jeondeungsa Temple proves. He stands in the Samrangseong Fortress in the middle of nature on a mountain. With every step closer to the temple, the murmurs and sounds of the monks living there grow louder. Gwangseongbo Fortress is another example of the tradition in the big city. It is an impressive remnant of the protective wall in South Korea. Tourists have remarkable views of the mainland and beautiful views of the Gimpo River.