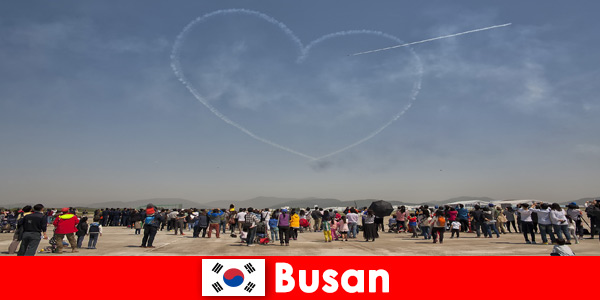 Busan is not only a desirable travel destination for many people from all over the world, it also offers rich history, culture and natural beauty that cannot be found anywhere else in South Korea. Its picturesque landscapes are characterized by imposing mountains as well as inviting beaches in bays.
A beautiful city with many advantages
Emigrants will be happy here, because the region has a stable infrastructure with constant growth and still manages to offer people the necessary relaxation to compensate. Busan's port city is of great economic importance, as a trip to the popular fish market proves. The panorama of the town is created by the Gwangandaegyo Bridge, which is said to be the second longest in the whole country. It is not only important as a traffic artery, but also as a popular photo motif. Those looking for tranquility will find it at the foot of Geumjeong in Busan. It allows the use of numerous hiking trails and is visited by locals and tourists alike. Surrounding Buddhist temples, which are often found in South Korea, also invite you to linger. More and more German emigrants are drawn to the area because they are looking for a country that will make them happy in the future. Located by the sea, the region radiates holiday feelings, but at the same time offers enough variety and, above all, jobs in the middle of the city.