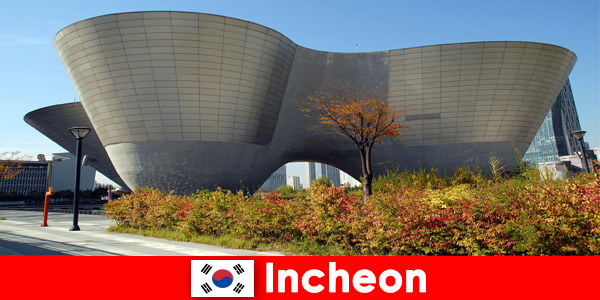 The metropolis of Incheon in South Korea has developed into an international city since the port was opened at the end of the 19th century. In the Open Port Area (Gaehangjang), old traditions, modern buildings and sculptures harmonize perfectly with each other. The skilful mix motivates numerous foreigners to take a tour of this area every day.
Discover the modern and exciting history at Jayu Park
This park in Incheon was opened in 1888. It is the first western-style park in South Korea. It is built on a hill and offers a beautiful view of the harbor and the forest. Important monuments that impress foreigners are the Millennium Monument, the statue of a general. From the highest point of the park, visitors can enjoy a breathtaking view of an island when the weather is ni-ce. In addition, numerous great photos can be taken in the photo zones.
Metropolis combines high-tech and modern coexistence
The city is considered to be particularly environmentally friendly. It stands for leisure, work and living in a sustainable community. Tourists should take a long stroll through Central Park, which features an arts center and a wealth of artwork and sculpture.
Discover old traditions
Important centuries-old traditions and architectural works from the region can be discovered at Jeondeungsa Temple.