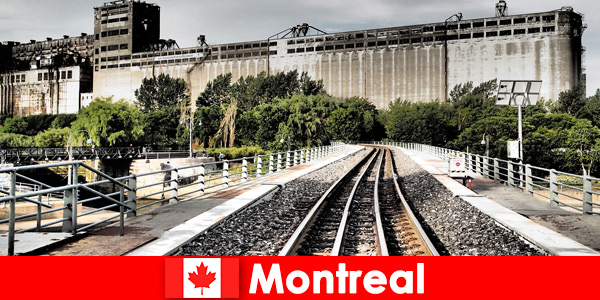 When vacationing in Canada, the big city of Montreal should not be missing. For a long time, Montreal was above all the economic center of the country. This is also noticeable today in the sights. You can find a variety of different architectural styles across the city. From French to British construction, both residential and commercial buildings can be found in this architectural style. Especially if you are interested in architecture, then this should not be missing. But the architectural styles and their inspection is only one possibility in the activities. Of course, the top sights of the city should not be missing. Habitat 67 should not be missing here. A residential complex was built here in the form of individual cubes on the occasion of the Expo 1967.
The windmills and other sights
How reciprocal the history of the city is is also shown by the two remaining windmills, which are also among the top sights. The Pointe-aux-Trembles from 1719 and the Fleming Windmill from 1827 are worth visiting while on holiday. The Olympic Park with the Olympic Stadium, Chinatown with its four dummy gates named Pailou and the arrondissement of Outremont. This is a former residential area of the Jewish population. You can still find numerous synagogues here today. And if you are interested in the oldest existing building in the city, then that is the Seminary of the Sulpicians. This was built in 1684. The replica Iroquois village from the early days of settlement can be found not directly in the city, but in the surrounding area. This dates back to the year 1000 and documents the history of how important the region was for agriculture at the time. Due to the Saint Lawrence River, the region had very fertile soil.