The metropolis of Vancouver is one of the most beautiful metropolises in Canada. This city on the west coast is also the starting point for a trip to Whistler. This place is only an hour and a half drive from the metropolis. The alpine competitions for the Olympic Winter Games took place there in 2010. Whistler is at an altitude of approximately 670 meters. The Whistler Blackcomb area is 33 square kilometers and is the largest contiguous ski area in the country and the average snowfall there is 10 meters per season. There are over 220 kilometers of slopes in total. The Peal 2 Peak Gondola connects Whistler with Blackcomb. Here the world's highest cable car hovers 436 meters above the existing valley and is equipped with a glass floor. Whistler has very good restaurants and a variety of bars with live music. There are also good hotels, shopping opportunities and holiday apartments. In such an area, skiing fun is created for the entire travel family.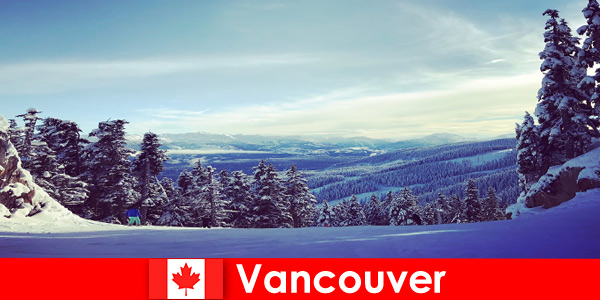 The Canadian winter vacation
The Canadian Rocky Mountains have fantastic snow landscapes. At an altitude of up to 2,500 meters, there is the possibility of skiing with guaranteed snow for an entire season in numerous ski areas. There is a unique powder snow there. Thus, areas with pristine powder snow in the existing slopes and forests can be conquered here. Other winter sports are also offered there. Especially in winter, the Canadian ski areas offer a wide range of winter sports, such as snowboarding, skiing or something special, such as hili-skiing, in a snow-white landscape.
Offers and skiing fun in the snow
Another option there is a snowshoe hike through the breathtaking nature in the Rocky Mountains. An unusual discovery tour in the area of ​​unique ice formations in a frozen canyon is also offered there. In particular, the ski trips to the most important Canadian ski areas offered by the tour operators include courses for beginners as well as courses for advanced people, for young and old, for both downhill and cross-country skiers. This means that everyone involved on a family trip can enjoy an expert course and can then use the options available on site.