Do you keep dreaming of the gigantic metropolis of New York on the American east coast? This dream can come true with an unforgettable tour and many enchanting moments! This article describes what you should definitely experience in New York.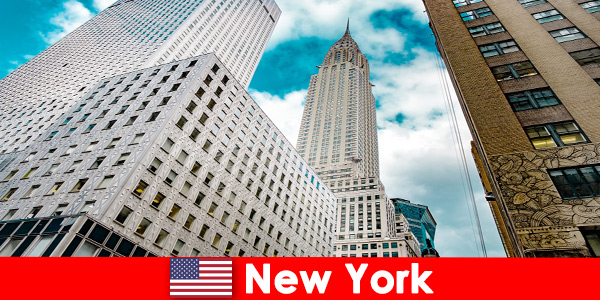 United States – The most impressive museums in the world
If you are on a tour of New York United States, you should definitely visit one or more of the most fascinating museums in the world. Many museums have special offers, for example a day with free entry or you only pay the price you want to pay. Some of the most exciting museums include the American Museum of National History, Staten Island Museum, National Museum of the American In-dian, Whitney Museum, Modern Museum of Arts, Metropolitan Museum, Memorial Museum, and Sculpture Center.
The most famous Christmas tree, the Manhattan skyline and the Brooklyn Bridge at night
The United States is home to what is arguably the most fascinating Christmas tree in the world. If you are coming to the States around Christmas time, you should marvel at this incredibly beautiful, impressive and huge Christmas tree in front of Rockefeller Center. You will experience very special moments there that will enchant you and you will definitely take unforgettable memories home with you. Everyone knows it and it's not just the tourists who love it: the breathtaking Manhattan skyline. At night the city turns into a spectacular sea of ​​lights. A stroll at night over the Brooklyn Bridge towards Manhattan is extremely picturesque. You have an absolutely overwhelming view of the brightly lit skyscrapers. There are enough exclusive restaurants and bars in the city. So what could be better than ending the day with a fancy cocktail in one of the hottest rooftop bars?
A visit to the Empire State Building and a walk through Central Park
If you're ever in the city, a trip to the Empire State Building is an absolute must. One magical moment from the 86th floor of the Empire State Building is definitely the sunrise. The spectacular awakening of the city from above is something that you will definitely remember. Another great moment is the view of the city from the 102nd floor of the Empire State Building. Incidentally, it is also worthwhile at sunset and will certainly make your heart beat faster! Another highlight is a walk through the famous Central Park, one of the largest parks in the world. The green lung of New York is home to several lakes. The park invites you to linger and relax if you want to leave the hustle and bustle of the city behind you for a while. Experience magical moments when crossing the Gapstown Bridge, read a book on the Great Lawn and explore Central Park Lake with a rowboat. Central Park is not only a special attraction for tourists, locals also love it when they long for a wonderful oasis in the middle of the city.