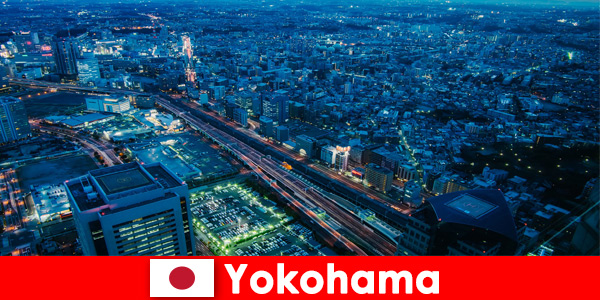 When traveling through Japan, Yokohama cannot be missed. The big city has a lot to offer, from history to modernity. The best way to see this is from above, where a visit to the Landmark Tower with its 296 m is recommended. If you are interested in history, the best place to start is in the harbor at Yamashita Park. Here you will find the Hikawa Maru, which is an old historic passenger and cargo ship. You have to see the natural landscape with its mountains. If you are interested in religion, then Gumyo-ji should not be missing from the travel tips. This is the one ancient temple. There are a total of 42 museums in the city, ranging from a Silk Museum to the Cup Noodles Museum. Anyone who loves instant noodle soups will get their money's worth in this museum.
Yokohama Hotels and Accommodation
The city is as diverse as the travel tips show, as are the hotels and accommodations. Whether directly at the port and thus on the water or in the middle of the city, the offer is large. In addition to the InterContinental Grand with its upscale offerings, there is also the Sakuragicho Washington Hotel and the Breezbay Hotel Resort and Spa. Depending on the hotel, prices range between 44 and 124 euros per person per day.