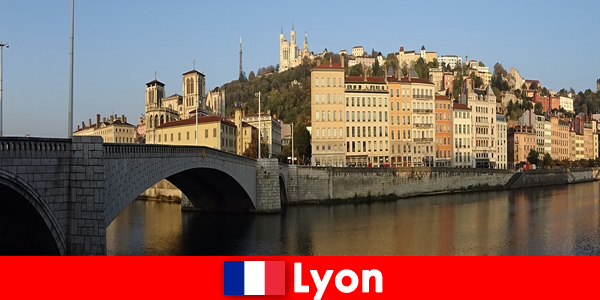 Lyon is the third largest city in France and looks back on 2000 years of history. The former capital of Gaul has significant historical value. The history of the city is particularly evident in the old town. Here you can experience the architecture of the Renaissance and the Middle Ages.
Popular Places
Place Bellecour is one of the most popular squares in the city. It is one of the largest squares in Europe and is within easy walking distance of other sights. A breathtaking view over the city can be had from the Fourvière hill. On the hill is the Catholic basilica of Notre-Dame de Fourvière, as well as the Gallo-Roman theater. In the center of the tranquil old town is the impressive cathedral dedicated to John the Baptist.
World-renowned classic cuisine
Today, Lyon is known as the capital of classic French cuisine. The gastronomy achieved worldwide fame and is known for the fine and at the same time traditional cuisine. The finest dishes are conjured up from regional products such as Bresse chicken, trout, carp and crayfish. But delicacies such as fried frog legs, poularde and the well-known cog au vin also have their origin here. Traditional dishes are best enjoyed in the "Bouchons", the small Lyon restaurants. The cheeses from the Lyons region have also made their reputation known beyond the borders. Like the Beaufort, as a mild soft cheese, or the Vacherin de Chambéry, which is eaten with a spoon.