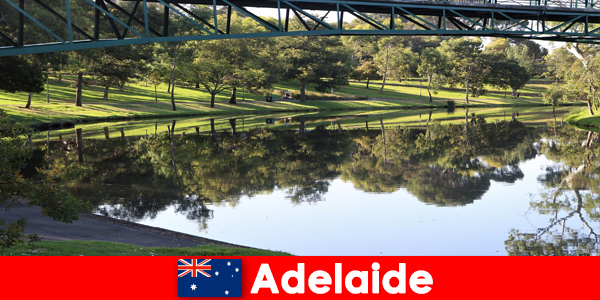 Adelaide is a beautiful city on the coast of Australia. It has a manageable size, with numerous green areas. An important sight is the Central Market. In this 143-year-old market you will not only find regional products, the offer is wide-ranging from many countries. Each stall tells its own story and you can book a tour to learn all about it. There are of course also a variety of interesting exhibitions in this city that can be viewed in numerous museums such as the South Australian Museum, the Art Gallery of South Australia. The oval is another great attraction. It is a stadium that was opened in 1871 and is used for sporting events. The city's botanical gardens are a great place to take a little break from city life. It has a size of 51 hectares, with parking areas and greenhouses. There are beautiful old trees that you can marvel at, among other things, in a historic palm house. There is also a 200-year-old conservatory there.
The best time to travel
The best time to visit this city is between October and April. During this period it is the warmest and has an average temperature of sometimes over 25 degrees, with little rainfall. In summer it has a comparative average of just under 20 degrees and the days on which it rains are significantly higher.