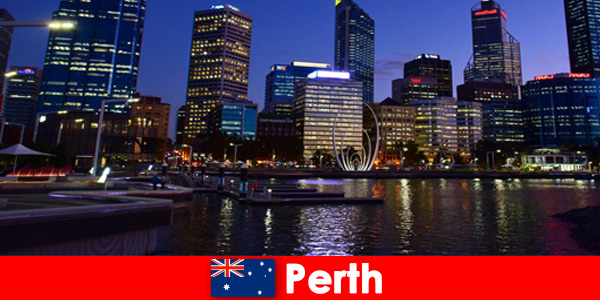 In the capital of the Australian state of Western Australia, in Perth, more precisely on the southwest coast of Australia, at the mouth of the Swan River into the sea, there is a lively cultural scene. This is concentrated or concentrated in the Northbridge district, which is close to the city center and is located north of the train station on James Street Mall. Families and young travelers, but also older tourists, will certainly head for the Cultural Center first, a sprawling museum complex that also houses restaurants, cafés and bars. In between is the pedestrian zone James Street Mall with some very expensive boutiques and designer shops. But this Australian city also has a wild nightlife as part of the cultural scene.
Where things get wild
On the southwest coast of Australia, in Perth, there are a number of very beautiful sandy beaches where young travelers can party hard. A wild nightlife takes place in this city, especially in the beach clubs. There are all kinds of clubs, but also traditional pubs. Nightlife in this city can be enjoyed from early evening until the early morning hours of the next day. This city on the In-dian Ocean attracts many tourists every year. The nearest major city is a whopping 2,700 kilometers away.