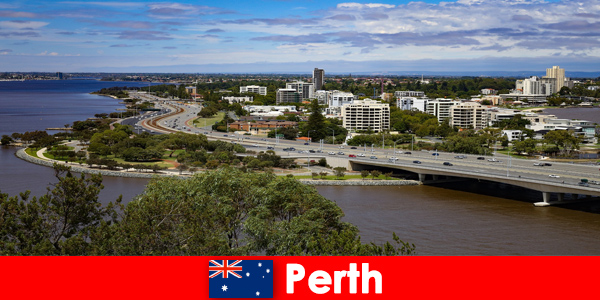 Perth, the state capital of western Australia, is a thriving, cosmopolitan metropolis known for both its picturesque setting and wealth of attractions. The city, situated on the Swan River, offers an extraordinary blend of stunning scenery, old-world structures and cutting-edge architecture. One of the largest urban parks in the world in Australia, Kings Park is without a doubt one of the city's most iconic attractions. In addition to breathtaking city views, it also offers fascinating insights into Australian flora and fauna. Nearby is a memorial to soldiers who died in World War I and World War II.
Perth offers everything your heart desires
Elizabeth Quay, a modern harbor that attracts both locals and visitors, is another attraction. Visitors can stroll along the shore, ride boats and admire the stunning architecture in this place. One of the largest bells in the world is in the Swan Bell Tower, a city landmark, which is also nearby. One of the most popular city beaches in Australia, Cotteloe Beach attracts locals and tourists alike. Visitors can swim, surf or simply relax in the sun. Burns Beach is a good option for those who prefer a little more peace and quiet, as it's less crowded and has a quieter vibe for beachgoers.