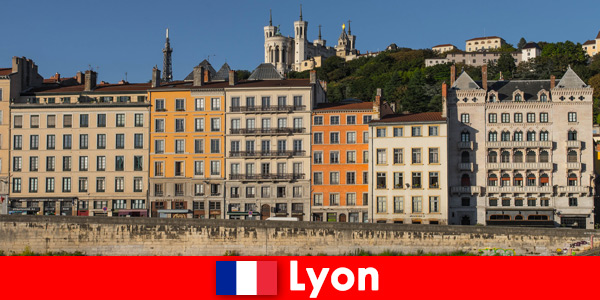 A bike tour to Lyon in France is an unforgettable experience. France is famous beyond its borders for its excellent cuisine and wines. Travelers who discover Lyon by bike on their own cycle through varied landscapes and can look forward to great experiences, interesting sights and excellent culinary delights. Lyon is also the ideal starting point for travelers to undertake an extended tour of France by bike.
Explore Lyon individually by bike
Lyon is the capital of foodies. The impressive French metropolis can be perfectly explored by bike. The city fascinates travelers with culinary and cultural diversity. Annually in December, the spectacular light festival is a top experience for travellers. This city is also the perfect destination to spend an exciting weekend in France.
Catch interesting impressions while cycling along the river bank
One of the loveliest promenades in this dynamic city stretches along the riverbank. There are beaches, meadows, water gardens and parks to discover along the beautiful shores. There is something for every age and every interest. From the shore, tourists can also enjoy a breathtaking view of Lyon illuminated by a sea of ​​lights.
Bike ride to the hill
A day trip by bike to the hill of Lyon is an unforgettable experience not only for couples. At sunset, travelers can enjoy a magnificent view of the city. A trip to Lyon is worthwhile for the spectacular view alone. An interesting sight and a popular photo opportunity on the hill is the small basilica.