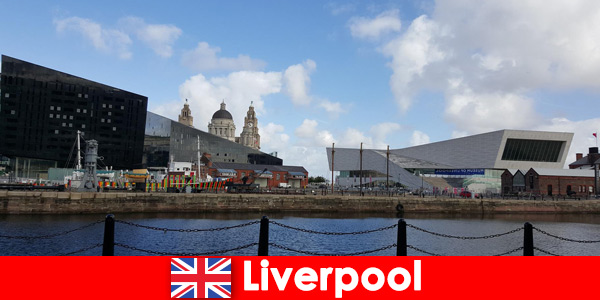 Liverpool is not a conventional city. The unique character is striking. With a lot of passion, Liverpool is closely associated with its industrial past. The city has high standards. After all, it is world-famous because of the greats from music history and its football. Well worth a visit to experience the global glory in the heart of the city. In addition, there are many other attractions that will bring a pleasant time to a tourist. Vibrant districts and a lively hustle and bustle in the harbor make for interesting days. England is not necessarily a cheap country. But with a few special money-saving tips, a cheap stay is definitely possible.
Getting to the cultural city
The airport offers many European connections. The city can be easily reached from the capital. Most of the city center can be explored on foot. The "Merseytravel Saveaway Ticket" allows you to use trains and buses in the metropolitan area. A cheap city bike rental is also available.
The cheap accommodation
There are some well-located hotels that have reasonable prices. Here the stylish "Z Hotel Liverpool" can be mentioned as well as the "Tune Hotel Liverpool". The "Hostel YHA Liverpool" is also recommended. There are also numerous Airbnb accommodations. "Hatters" is also a cheap, centrally located hotel alternative. Don't forget the cheap hotel chain ""Travelodge".