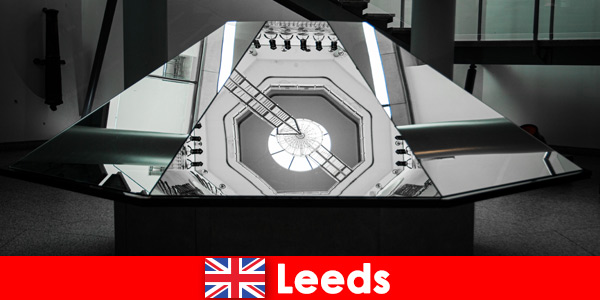 When traveling to England, certain cities cannot be missed. One that is undoubtedly one of them is Leeds. Not only the football club based there speaks for a visit, but the city itself is worth a visit. Especially those who are interested in history and architecture will find great architecture there. You can find something from almost every generation in the city. Be it Kirkstall Abbey, a 12th-century Cistercian abbey. The complex is largely a ruin, but the large associated gardens and location on the Aire River make it worth seeing. But there is also something for every generation in the city centre. Downtown deserves to be called great architecture because you can find different architectural styles in a small space. You will find buildings from the baroque period, but also from the classic and ultimately in the Victorian style. Recommended for a visit here is the pa-rish church of St. Peter from 1841 and the town hall. This was built in the same period. Futuristic architecture should not be missing.
More than just architectural beauty in the city of Leeds
The market house of Europe Leeds Kirkgate Market is also recommended. It was built around 1900 and is still used today as a department store. Here you will not only find structural beauty, but also various shopping opportunities for young and old. If not only the architecture is right, but you also want to relax, this is possible in Roundhay Park. In the city center, this has a size of 280 hectares and has a tropical house and aquariums. Concerts also take place here regularly, which is something for every generation.