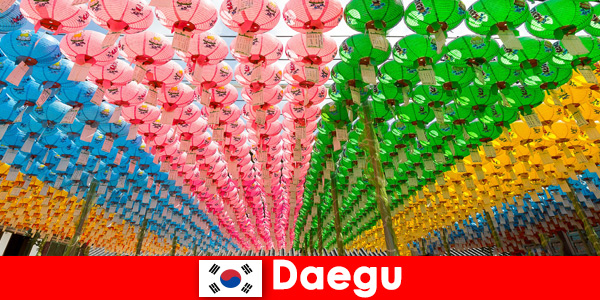 Every year a new travel destination has to be determined with the family. After years of the break, it is worthwhile to choose a destination that is quite far away. The insider tip among travelers is Daegu in South Korea. It will be an unforgettable journey, it is worth experiencing this city and its nature. As the fourth largest city of the beautiful country. It is worth getting to know the country and its people and the advantages of a city with almost 2.5 million inhabitants. Life pulsates here and you can be right in the middle.
An eventful holiday in South Korea
There are many ways to discover this city. You can choose between a full day city tour and then take a cable car up to Palgongsan Mountain. From here you can enjoy a wonderful view of the city. The top sights also include the Apsan Park, the Museum of Oriental Medicine or the UNESCO Gyeongju World Heritage Site. It is also something very special for your children to get to know the customs of this distant country. But here, too, old and new collide and in the middle of the city. The Shinsegae department store Daegu is a shopping temple that is second to none. Here you can shop, of course at a high level. Just let yourself be carried away by the flair.