One of the most culturally rich state capitals that Germany has to offer is located in the tranquil Bavarian state. Of course we're talking about Munich, where millions of tourists stop by every year to take a closer look at this little piece of culture and homeland on German soil. Because one thing is clear, many rumors about Germany are embodied here with absolute fervor and that is a good thing! A cultural trip is therefore a completely different way of traveling, so that it cannot be described in words, but has to be experienced. However, we are happy to help you better classify the peculiarities of a trip in southwest Germany and hopefully plan them afterwards.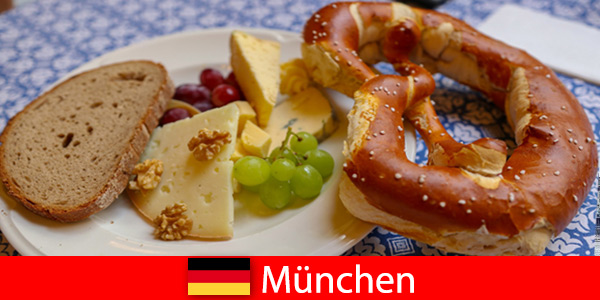 Munich's history cordially invites travelers
The Frauenkirche alone, with its more than 500 years of age, is a real highlight. A few Gothic accents ensure that a journey through time into long-forgotten epochs is guaranteed, which of course should particularly inspire fans of culture and history. But the baroque can also be found here in Munich's big city with the Nymphenburg Palace, which should certainly make the holiday trip all the more impressive. And that's not all, the neo-Gothic style of Munich's Marienplatz should once again make clear how much history is actually hidden in the Bavarian capital. This of course also explains why there are more school and student trips taking place here, but also why many art, culture and history lovers like to stop by!
The original German finds himself in Munich again!
Another reason for the cultural trip is that, especially abroad, many people believe that the original German is at home in Bavaria. It is certainly not entirely wrong, because the regional cuisine shapes the whole of Germany. In addition, the Oktoberfest once a year is of course also known for the hearty veal sausage, the delicious wheat beer and the pork knuckle. Typical German home cooking has its origin here and is part of the Munich tradition. Dumplings, red cabbage and roasts should not be missing in a delicious sauce in order to learn to understand the regional cuisine. The Munich way of life is also very open-hearted and tolerant, which of course ensures an unbelievably great start for local tourists. Incidentally, a rumor is welcome to clear up, of course not everyone walks around here with lederhosen or dirndls.
Sights are also a tradition in Munich
Some well-known sights from the state capital of Bavaria are already well known. But in addition to the popular Oktoberfest, there are also other destinations that put a cultural trip back in focus. The famous Karlsplatz is not only very centrally located, but thanks to its water feature, it is a magnet for everyone, especially in summer. A few ni-ce moments paired with a cool breeze don't hurt either. The late baroque is getting ready on Odeonsplatz to put itself in the limelight for the tourists and to serve as a photo motif. While the Olympic Park is happy to provide a few natural impressions and would like to help you relax.
From a cultural point of view, Munich is a real surprise. However, it should not be forgotten that here in southwest Germany there is also entertainment at the Oktoberfest and that the trip can be rounded off perfectly with many sights. In this way, a great travel plan can be worked out so that nothing is forgotten when traveling through the Munich city and variety is guaranteed.