Frankfurt am Main is known as the banking city in Germany. And accordingly popular with tourists. But you can not only enjoy and see the many high-rise buildings and the old town. The city is also popular with tourists because of the shopping opportunities. What should not be missing on a trip to Frankfurt can be found in this article below.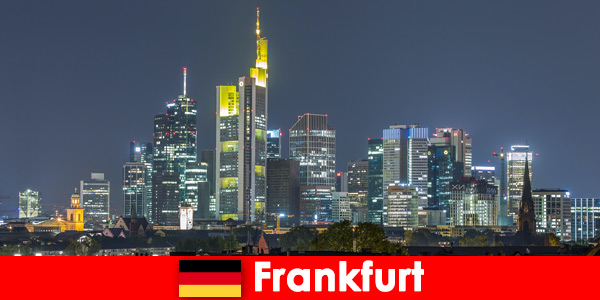 The shopping street with the highest turnover in Germany
Especially when it comes to shopping, there is a large street in the center called Zeil. Since the 17th century it has not only been an important main street, but also a shopping street. It is 1.2 kilometers long and offers a variety of shops. Whether toys, clothing and shoes from different brands, electronic items, jewelry and much more is available here. The entire Zeil is one of the top-selling shopping streets in Germany. A little tip for the Zeil: the Konstablerwache is right on the Zeil. A large producer market and events are held here every Thursday and Saturday. Especially if you want regional specialties, then a visit should not be missed on these days.
Over 100 shops with a wide range
If you don't want to walk 1.2 km, there is the MyZeil shopping center. The shopping center is in the immediate vicinity of the Zeil, hence the name MyZeil. Here you have on several floors and on a large area, around 100 shops with a colorful range of goods. The big advantage of MyZeil is that everything is concentrated here.
From Fressgass via Kaiserstrasse to Königsteiner Strasse
Delis, restaurants and boutiques can be found on Fessgass. This is a pedestrian zone that invites tourists to shop, but also to sit down and eat. If you want to shop at fine brands for jewelry and clothing, you will find Kaiserstrasse in the center. This begins at the Rossmarkt and goes to the main station. In addition to the many fine fashion and jewelery shops, the Kaiserstraße is characterized above all by its historic buildings. In the Kaiserstraße you can experience the old Frankfurt with noble and decorated stone facades. That alone is worth a visit to see this time. There are shopping streets in the city not only in the city center but also in the individual districts. Königsteiner Strasse in the Höchst district is the best example of this. The street, which is designed as a pedestrian zone, is more than 400 meters long. Whether clothing store, small restaurants and goods of daily use, you will find here. There is also a weekly market with 50 stalls three days a week, namely Tuesdays, Fridays and Saturdays. What is special about it is that this weekly market has been around since 1356.