When you think of the capital of Germany, a thousand things immediately come to mind. The Berlin Wall, the TV Tower, the Victory Column, the Berlin Reichstag, startups, hipsters, trendy districts, Berghain, diversity, curry sausage and much more.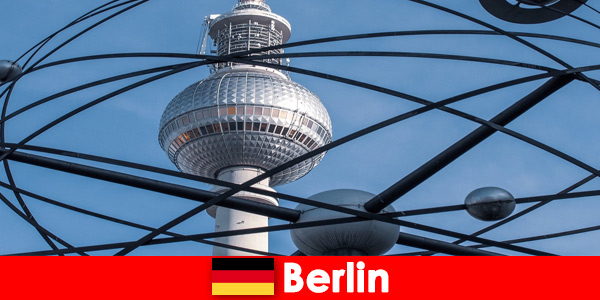 Berlin is a colorful city
This up-and-coming city of superlatives is one thing above all: colourful. A touch of international flair wafts through the streets of Berlin. The German capital Berlin is a hip city worldwide, because everyone is welcome there, exactly as they are. Berlin is cool, hip and on everyone's lips. There is incredible potential in this vibrant metropolis that never seems to sleep. Loads of things to visit and experience. Ordinary things, unusual things. There is something for everybody. Culinary, history, sights, party, shopping, art and much more. But above all, cultural tourism is not neglected.
Museum as far as the eye can see
The Berlin museum landscape in particular is one of the most well-known cultural assets in the entire federal territory. Hardly any other city has so many different museums that have something for every taste and every cultural interest. Nobody gets bored here. In the enchanting city you will find the Bode Museum, the Märkisches Museum, the Pergamon Museum, the GDR Museum, the Jewish Museum, to name just a few, but very well-known exhibition venues. There are cultural places for young people, for old people and for children. For example, you can visit the largest dinosaur skeleton in Germany in the Natural History Museum. There is the New National Gallery, the German Spy Museum and even a computer games museum. Away from the large, well-known exhibition venues, there are also very special museums that do credit to cultural tourism. Those interested in Asia will get their money's worth in the Museum of Asian Art, exciting surprises await you in the Museum of Unheard of Things, there is a hemp museum and even a lipstick museum. The museum landscape in this dazzling and turbulent city is colorful, diverse, sometimes bizarre, but always with taste and on a world-class level. Even the little ones don't miss out in this great city. In Machmit! Museum for children, in the ANOHA or in the labyrinth children's museum, no one misses out, even if it's just a small glimpse of how children can be inspired and made aware of going to the museum. Young and old will certainly have a lot of fun together and discover interesting facts. Let yourself be enchanted by this diversity of an up-and-coming city!