Due to Covid 19, travel is not possible at the moment, but there will be a time after the pandemic. Therefore, tourists can easily make plans. Germany is a very popular travel destination, and Berlin continues to magically attract many people.
Reichstag not only for demonstrators
If you want to visit this turbulent city, you are guaranteed to want to visit the Reichstag with its glass dome, but this city has even more to offer, whereby perhaps a city tour should be taken first. These guided tours give you a first impression. Later you can explore the city on your own, because only then will you get to know the inhabitants better. This city is and will remain international and not just around the Reichstag. Architectural monuments attract millions of people every year, because they only exist in this city. Of course, this is still a dream during the pandemic, but it may soon become a reality. Then the city and the people are waiting for visitors again, preferably from all over the world. It is therefore worthwhile to draw up a list now so that you can then get through the city more specifically. If you don't want to rely on a GPS, you can get a map with all the important sights and districts. Because cards are far from extinct, even if many people think so.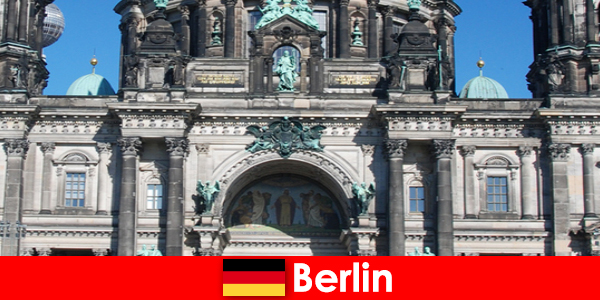 Berlin and Covid 19
Tourists, whether from abroad or Germany, would love to travel. But at the moment the virus is keeping the whole world in suspense. However, there is hope that is based solely on vaccination. After that, the virus hasn't gone away, but people are slowly getting back to their old lives. Of course, a lot will change, but that doesn't include the desire to travel. This city and its residents are already waiting for this and are looking forward to the many visitors who will come. Two monuments should definitely be visited during the Reichstag. This includes the famous Brandenburg Gate, although the district has quite a few locations that invite you to linger. Another monument that is worth visiting is the Berlin Wall Memorial Cities. Not only the older buildings are steeped in history, but also the more recent history. Many people can still remember the wall and the horrors that were associated with it. When the wall fell peacefully, a big party was held across the country. Up until then, nobody would have thought that this fortress would one day fall so peacefully. However, the many dead from the Wall must not be forgotten. Exactly for this reason a part of the wall was saved to remember these people.
Tourists always feel welcome
This will also be the case after Covid 19, although afterwards this may not be the right word. But Berlin is already looking forward to when people finally visit this beautiful city again. Germany is sealing itself off just like the rest of the world, but the opening will certainly be celebrated big. When nobody understands partying, Berliners have always been particularly good at it. If all goes well, it should be possible to travel to this city again from summer. A visit to Alexanderplatz and a tour of the television tower are also worthwhile. Köpenick is also waiting for visitors, although even Neukölln can hardly wait for this time. There is one thing that we all probably won't get rid of anytime soon: we are still allowed to wear masks when visiting this city in summer. But the main thing is that you can travel again. So everything is at the beginning and the guests are expected. Of course, Schönhausen Palace and a long walk through the palace gardens must not be forgotten.
Berlin is already waiting
All of Germany is hoping for the summer, as are the tourists. Covid 19 cannot spoil the good mood either, although hopefully it will be possible to travel again from summer. But if so, a visit here is guaranteed to be worthwhile. The tour guides are already waiting to show and explain the sights to all visitors.