Agra is one of the largest cities in India. It is a very busy city with around 1.7 million inhabitants. You can find several places in this city that are part of the world cultural heritage. From the point of view of tourists, it is always a good idea to indulge in this city to immerse yourself in the Indian world. On a stroll through the city, you will notice that there are spices to buy on every corner. The city of Agra is particularly known for the refined cuisine that is practiced here. There are many small stalls where you can experience the cultural cuisine of India. You only need a small wallet for this, so that you can try your way through the different dishes.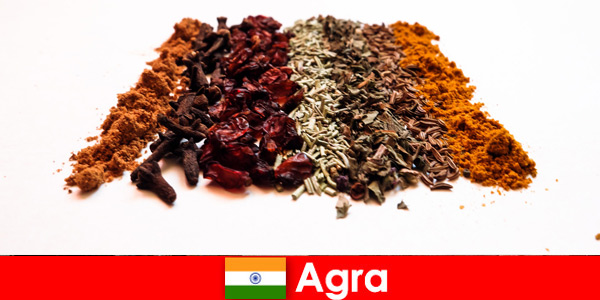 Tourists in the city
Many holidaymakers also find their way to this city to get to know something completely new. If you are interested in foreign cultures, this trip is always recommended. In addition to the city itself with its really interesting architecture, you can experience and learn a lot here, especially from a culinary point of view. If you decide to travel to this city, you should ideally be very open to new tastes. The spices that can be bought everywhere in the city not only have a very interesting and strong smell, but are of course also used in the refined cuisine that is customary in the country. It is always a completely new experience for the tastes you know as Central Europeans. So if you are interested in such things, you should book a vacation here and spend some time in the city. There is so much to see and explore that you can easily spend several weeks here without getting bored. You can find all of this on a stroll through the city, so you can experience something new everywhere.
Accommodation – hotel or local residents
A trip to this place can be approached in different ways. You can rent a hotel here or find a place to stay with the locals. Depending on your preferences, you will find the right accommodation here. You can of course have it a little quieter in the hotel. But if you want to immerse yourself even more in the culture in this city and in this country, you can recommend booking accommodation with a local. This way you can quickly come into contact with people, which in such a large and strange city will certainly not be a disadvantage, as you can get so many tips that you would otherwise not get.