It is a truly multifaceted adventure to discover the metropolis of Calcutta. A somewhat strange picture of contrasts awaits the European visitor there. On the one hand, there is a lot of poverty and there is a lot of dirt, but on the other hand, once the culture shock of western visitors is overcome, a city full of colors, joie de vivre and colorful religious ceremonies opens up that casts every tourist under its spell.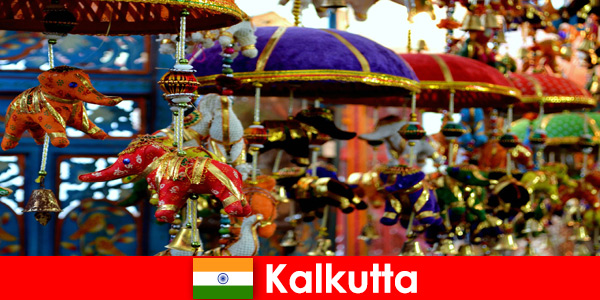 The largest city on the continent and a port city in East India
The city was founded around 300 years ago. Thanks to its favorable location and accessibility by sea, the rapidly growing city quickly became a metropolis. Today the city is an insider tip for tourists, precisely because of the magnificent architecture of the colonial buildings and the impressive temples and colorful religious ceremonies. The inhabitants of the city are almost exclusively Hindus, who live out their religion in almost all parts of the city so that they can be seen by everyone.
There are many important religious sites to visit
For the Hindu believers, it is a holy city. That is why there are several important Hindu temples inside and outside the city. For example the temple dedicated to the worship of the goddess Kali. The temple is an important travel tip and was built in 1809 on the site of an older temple. Typically in the Bengali style, like almost all Hindu temples in many bright, bright colors.
Religious ceremonies by the river
Because people in the metropolis do not live out their religion in the seclusion of a temple, but in public. Many believers and strangers alike are drawn to the Hooghly River, which is a tributary of the Ganges. The Ganges are considered sacred in India. There by the river, the believers wash themselves clean of their sins and burn their dead in religious ceremonies. People who are considered to be sin-free according to the Hindu faith, such as priests or children in India, are buried in the river without being cremated.
How strangers experience the city of joy
The metropolis is a real travel tip and surprises with a rich culture, not only related to the Buddhist religion. For example, visitors to Calcutta can visit the largest library in the country and there are more than 30 museums. The film scene is also flourishing in the city. Experience the positive attitude towards life of the inhabitants for yourself and let yourself be carried away, impressed and fascinated.