Agra is a tourist highlight in India. Not only because you can visit the world-famous Taj Mahal or the impressive fort in the 1.6 million-inhabitant city, but precisely because you can buy cheap silk fabrics there that are unique and very popular worldwide. Countless travel groups from abroad use the opportunity to combine their stay in the city with a shopping spree.
Sought-after silk fabrics are distinctive and valuable
What makes Agra's silk fabrics so popular is that they are not machine-made, but woven by hand, which makes them look unmistakable, although not perfect. The silk products come exclusively from local weavers, who have passed on the traditional craftsmanship from generation to generation and still practice it with passion today.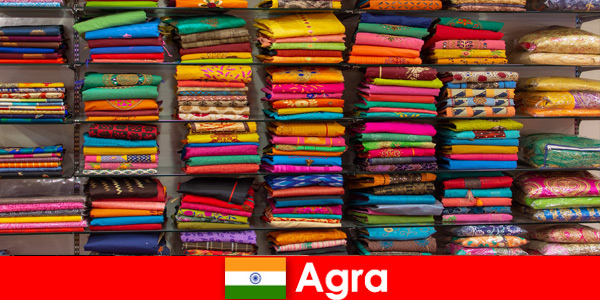 Imported goods are exclusive and expensive
When buying Indian silk in your home country, expect high prices depending on the product. Even in Agra you are guaranteed not to get top-quality products for free, but due to the low production costs you can buy relatively cheap silk fabrics here. For this reason there are not only private individuals in the tour groups from abroad, but also business people who trade in real silk from India.
What are the characteristics of Indian silk?
The Indian raw silk is characterized by a reflective sheen and a nubby surface structure. If it is hand-woven, there is an interesting interplay of colors. This page can be used excellently for clothing as well as room decoration. The silk can be used on both sides, stays in shape and does not crease. In short: Indian silk is of unbeatable quality.
The city offers you other great shopping opportunities
Not only can you buy first-class silk products, but also first-class leather goods and jewelry. We recommend a visit to the Sadar Bazaar, where you can watch the weavers and furriers at work and, of course, buy their products directly. Don't forget to haggle over the price. You can often get the coveted item for half the original price and enjoy the unique atmosphere of a typical Indian bazaar.
Inexpensive accommodation and restaurants
The city lives mainly from tourism and so you will not only find luxurious, but mostly inexpensive accommodation and restaurants. Enjoy Indian dishes and even international cuisine with excellent value for money.