Uludag is located in the Marmarar region in Turkey and is a popular destination for hikers all year round. The existing forests in the vicinity offer a multitude of opportunities to discover the beautiful nature of the landscape and a much-noticed flora and fauna on extensive hikes.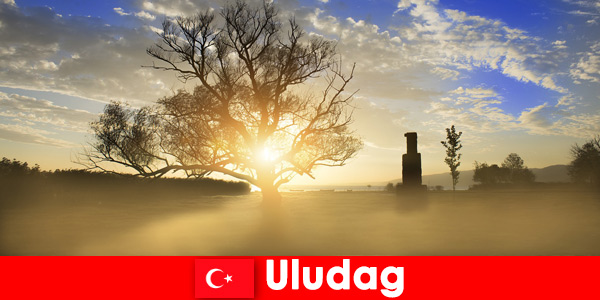 Relaxing hikes
Especially in autumn, the forests in this national park with their numerous red, gold or green leaves form the perfect setting for a circular hike in autumn. This nature reserve covers a total area of ​​11,000,338 hectares and is located on the southern slopes of the local massif. Within the national park, a road leads past streams and waterfalls and you drive through a large number of forest steps. The pines that have settled there provide nesting sites for woodpeckers, birds of prey and warblers. There are numerous animal species within the nature reserve. These include, for example, bears, wild boars, fallow deer, wolves and also red deer. In addition, many insect species can be found in this area that are only found in this province in this travel destination.
The environment
There is crystal clear water in the streams and the waterfalls also invite you to take a refreshing swim on warmer days. With the help of the cable car, holidaymakers or hikers are brought to the 2543 meter high mountain peak with many ski slopes. A short mountain hike can then be undertaken here on the summit. There are also cozy cafes on the mountain top and a unique panoramic view of the surrounding area. There is also an interesting and worth seeing bazaar in the region. No counterfeit branded products are offered there. Such a bazaar extends over several streets. Further walks are also worthwhile in the other places in the vicinity. Historic old towns with the existing old city walls and buildings can also be visited here, and you can stop off at the numerous restaurants there. A lake can also be reached on a day trip in around 60 minutes. There is also a beautiful nature that is also popular with hikers. The famous lemonade Gazoz also comes from the surrounding area. The production takes place from the spring water of the mountain.