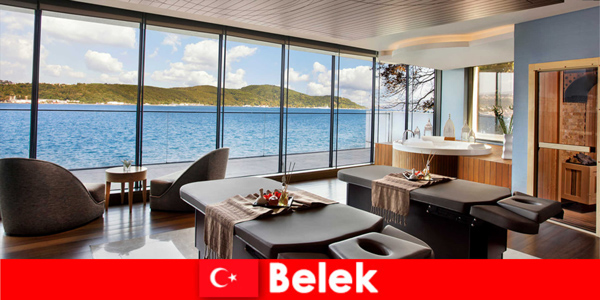 Belek city is one of Turkey's most popular tourism hubs, famous for its magnificent beaches, natural beauty and historical sites. In addition, it occupies an important place with its health tourism and spa centers. Health tourism in Belek Türkiye aims to benefit from thermal water resources, healthy diet, relaxation and stress relief. In this article is a detailed information about the spa centers and health tourism in Belek.
Spa holidays, stress relief and relaxation services
Many hotels in Belek offer services with spa centers. These centers offer various services such as water from natural springs, herbal treatments and various massage therapies. Guests usually have access to many facilities such as indoor pools, hammams, saunas, and fitness centers. In addition, some spa centers offer special services such as facial and body care, skin rejuvenation and weight loss programs. Spa centers in Belek are also ideal for stress relief and relaxation. Massage, scent therapy, meditation and other therapies help guests relax. In addition, indoor pools, saunas and hammams also help to relieve stress and relax the body. Spa centers and health tourism options in Belek provide an ideal opportunity for vacationers to relax both physically and mentally. Spa centers offering top-quality services in the region help tourists relax with experienced therapists and a wide range of therapy and massage options. In addition, the natural beauty and historical sites of the region enrich health tourism activities.It is an ideal option for those who want to spend a healthy vacation. They also offer guests the opportunity to enjoy health, relaxation and stress relief. A spa vacation is a great way to de-stress and rejuvenate the body from the stress caused by modern life. Spa centers in Belek attract both local and foreign tourists and occupy an important place in the tourism sector.
Thermal Resources and Health Tourism
Belek is also famous for its thermal water springs. Many hotels offer health tourism services to their guests by using these thermal water resources. Thermal waters are used to treat various ailments and are also beneficial for general health and relaxation. In addition, health tourism in Belek focuses on healthy lifestyle programs such as natural diet, yoga, meditation, Pilates and other exercises.