Ankara has been the capital of the Turkish Republic since 1923. After a major fire in 1917, the city's architectural history had to be rewritten. Around 5.7 million people now live in the city that Kemal Ataturk once apparently selected to be the future capital of the newly proclaimed Republic of Turkey. It is still unclear why this city was chosen. It almost seems like the city has only really existed since 1923. But that is far from the case. And more and more foreign guests are learning that, who decide to take a jaunt through this city, through the capital of a country that has not even existed in its foundations since 1923, but emerged from the foundations of the Ottoman Empire.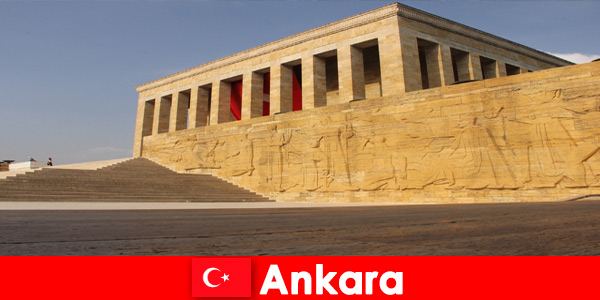 Once a flourishing Phrygian settlement
Ankara has a longer history than you might think – even an ancient history. And this ancient story began with the establishment of a later flourishing Phrygian settlement, which arose on the Persian Royal Road, where the current capital of Turkey is located. In Roman times the city was the capital of the Roman province of Galatia. The founders of this capital of Celtic origin were mercenaries. It was about several tribes that 44 BC. After Caesar's assassination by King Deiotaros. The temple of Augustus and the Roman baths as well as the Julian's column have been preserved from this time. From 717 to 775 the city was under Byzantine rule. But the Ottomans were not far. The impressive fortification walls of the citadel, which have been preserved to this day, date from Byzantine times. Another act in the ancient history of the city was the takeover of the Ottomans.
The capital today
In 1917, however, there was a serious fire in this city. This claimed many victims and the architecture of the city suffered badly. From the 1920s, however, modern buildings began to emerge – mainly thanks to the help of German architects. Nevertheless, the buildings from around 1920 and thereafter are also worth a jaunt, which foreign guests like to take in terms of culture and architecture through this city. Why Kemal Ataturk calculates that Ankara was chosen as the capital of the Republic of Turkey must remain speculative. The history of the city certainly has something to do with it. The city is mainly characterized by high-rise buildings and housing developments that emerged in the 1960s. The reason for this was the rural exodus that prevailed at the time.