When you travel to Mugla Province in Turkey, you will spend your vacation in one of the most beautiful holiday areas that usually attract crowds of tourists. But the province with the capital of the same name has become a popular travel destination, but it is not overcrowded, which is why you will spend a relaxing stay there. The most beautiful bays in the world, turquoise blue sea, picturesque villages and hospitable locals await you.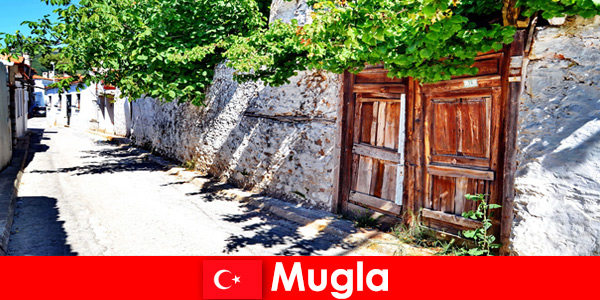 You can even swim in the sea in winter
The region enjoys a Mediterranean climate, which is why you don't have to do without a swim in the sea on various coasts of Mugla, even in winter. In summer it is an average of 30 ° and daily bathing weather. Tourists particularly appreciate the well-kept beaches. You will find numerous sandy beaches in picturesque bays in the region, visit fishing villages that are painted and if you want, you can go fishing with the locals or enjoy great boat trips, where you can make ni-ce acquaintances with the friendly inhabitants of the region and with other visitors.
Enjoy life in the picturesque villages of Mugla
Picturesque villages in the province do not impress with their extraordinary architecture, but with their simplicity, which exudes a lot of peace and comfort. Spend entertaining hours in the numerous cafés or in cozy restaurants, where specialties of the region are offered, for example, such as pureed sour meat or minced meat with boiled grain. Visit traditional handicraft shops and stroll through the bazaars or visit a so-called hammam. Better known as a Turkish steam bath. The picturesque villages are a sight in themselves, but there are many other sights to explore and discover.
Hospitable locals give you a warm welcome
As everywhere in Turkey, the tourists in Mugla are highly valued and therefore received with a lot of hospitality. The people of the region are visibly happy when they can let their visitors participate in their lives. They are proud of their life and their way of life and appreciate the interest of foreign guests. The hospitality of the guests is also impeccable. Much emphasis is placed on cleanliness, which is particularly true of the hotel rooms and common areas for visitors to the province. What is striking is the warmth with which visitors are received. You will feel comfortable and accepted from the first minute.