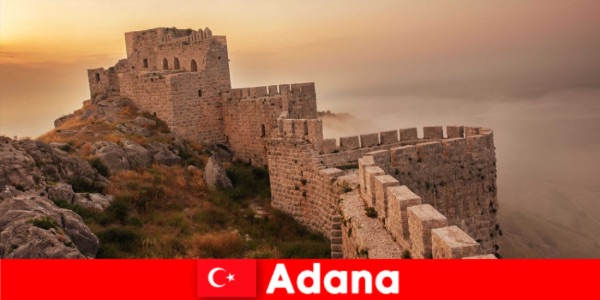 Adana is a city in south-eastern Turkey known for its historical architecture, cultural diversity and culinary delights. Due to its geographic location, Adana has been home to many cultures throughout history, resulting in a rich cultural diversity in the city.
Popular cuisine and local festivals to celebrate are always an experience
In Adana, the kebab culture is very widespread and one of the most famous kebab styles in Turkey, the Adana kebab, originates from this city. Adana cuisine is also known for its rich variety. Tasty dishes such as İçli kofte (stuffed kibbeh), ciger kebabi (liver kebab) and Şalgam suyu (beet juice) are among the most popular dishes of Adana cuisine. Culture in Adana is also kept alive through local festivals. The Adana Altın Koza Film Festivali, which takes place annually in October, is one of the most important film festivals in Turkey and is internationally renowned. Celebrated in May, the Adana Culture and Tourism Festival is an event celebrating the city's historical and cultural treasures.
Roman and oriental architecture to marvel at
The historical architecture of Adana is also very rich. The Taşköprü Bridge, a historic Roman-era aqueduct, is one of the city's landmarks. The ancient city of Anavarza, which dates back to Roman times, is also a popular tourist destination in Adana. The Adana Ulu Mosque, built in the 16th century, is one of the most important examples of Ottoman architecture. The cultural diversity of Adana is also reflected in the city's museums. The Adana Archaeological Museum showcases the ancient history of the region. The Adana Ethnography Museum reflects the city's cultural heritage. The Ataturk Museum in Adana was established in the house where the founder of the Turkish Republic, Mustafa Kemal Ataturk stayed during his visit to Adana and shows historical moments of his visit to Adana.
Recommendation and conclusion for Adana in Türkiye
In summary, Adana is one of the most important cultural centers of Türkiye. The city attracts tourists for its historical architecture, local cuisine and events. Travelers to Adana can discover the historical and cultural treasures of the city and have an unforgettable experience.