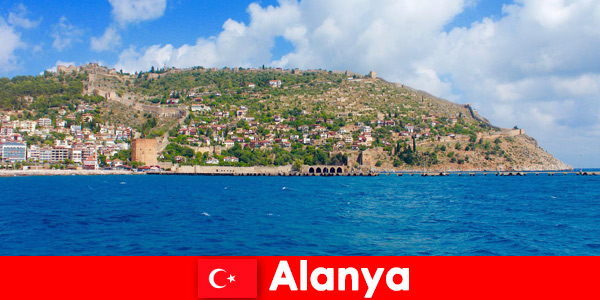 If you want to vacation in Alanya Türkiye, you will be able to enjoy many advantages. The beaches are beautiful and some are only for women. The fascinating history of this city is equally impressive for the tourists. The beautiful landscape, the delicious halal food and the Turkish hospitality in general are also worth a visit. If you are looking for fantastic value for money, you can book the holiday trip here. The Mediterranean climate invites you to swim and enjoy. Year-round sunshine and the mild climate inspire more and more tourists.
Sights and highlights
There are also many halal friendly resort hotels here and these are the most booked beach resorts. The sandy beaches are breathtakingly beautiful and the old town is perched high on the rocky outcrop. You can see the coast on both sides. The sandy beaches for swimming also stretch here in both directions. The beautiful scenery is stunning and lush and green. The Taunus Mountains offer the tourist an impressive and at the same time dramatic backdrop with spectacular views through the foothills. Vacation travel to Alanya is fun. This is vacation in Türkiye with the popular Mediterranean climate, many bathing possibilities and the frag-rant pine trees. It's comfortable here in the middle of summer due to the relative coolness from the hills here. The national park is an event and offers many platforms for picnics etc. Underground lakes and caves are also a typical phenomenon of this region.