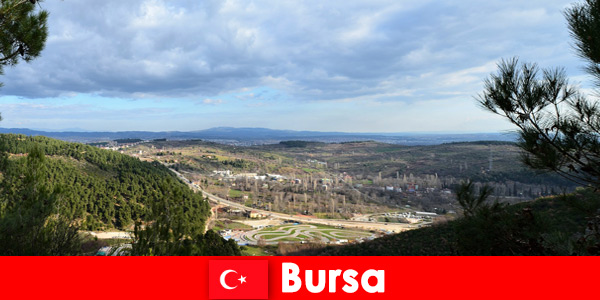 Bursa as a spa vacation for pensioners is ideal. Enjoying Türkiye at its best: That is the top service of these trips. In addition to the relaxation factor, the city also has many sights to offer. The spa facilities are well maintained and those who want to book a holiday of this kind as a pensioner can do so at a reasonable price. This city in northwestern Türkiye is the fourth largest city in the country. The thermal springs are popular and the mausoleums of the sultans are also famous. The many spa hotels invite the pensioner group/s to stay here and relax. The natural attraction here is the thermal spring. Many tourist facilities are also convincing and are in operation all year round. the city offers an architectural heritage from the Ottoman and Byzantine periods.
Spa vacation with style
In Bursa you can combine a ni-ce holiday with a cure. The therapies offered in the spa hotels are part of the top service on these trips. The natural thermal water can have many healing effects on the body. There are also sites where one can admire the historical use of the Turkish baths. Here, a cure, the holiday, the sights and the excellent Turkish food are combined and offer a wonderful opportunity, especially for seniors, to get to know and love the country.