Gaziantep is a Turkish city in southeastern Anatolia and the city is located in the province of the same name. About 2.1 million people live there. The city is the sixth largest city in Turkey. Kurds as well as Turks and Arabs live in the city. The origins of the city are said to date back to 3650 BC. Reach back BC. But there are also scientists here who assume that the city is much older. The city's heyday was during the Roman Empire. The province of the same name lies at heights between 250 and 1250 meters above sea level. There are also guided tours on hiking routes through mountains and valleys. The city itself is approximately 850 meters above sea level.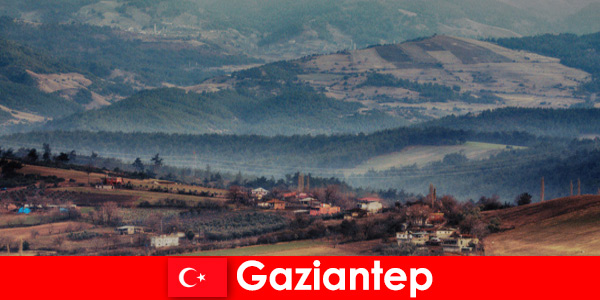 The sights in the city and the surrounding area
In the city center there is a citadel that dates back to Seljuk times. This citadel is located on the central hill. Fortifications were already there in antiquity. There is also a permanent exhibition there. The exhibits are available in different languages. There is also the Archaeological Museum in the city. Finds from the area around the city as well as from the places Arsameia am Nymphaios, from Yesemek as well as from Zincirli and other places are shown. In 2011, a large collection of Roman mosaics from the submerged town of Zeugma, which was on the central Euphrates, was relocated. These mosaics have been on display in the newly opened Zeugma Mosaic Museum since 2011. This is the world's largest mosaic museum.
Synagogue and mosque
The large synagogue also present in the city was restored in 2012. You can look at the beautifully decorated stone slabs and the women's gallery. In 1892 the Kurtulus Mosque was built in the city as an Armenian Apostolic Church and was initially closed and converted into a mosque in 1980. It's always worth a break.