Da Nang is a beautiful coastal city in Vietnam. It is definitely worth the trip for both explorers and those who just want to relax. Because the coastal city has incredibly great highlights that should not be missed, not only the landscape and the surrounding nature.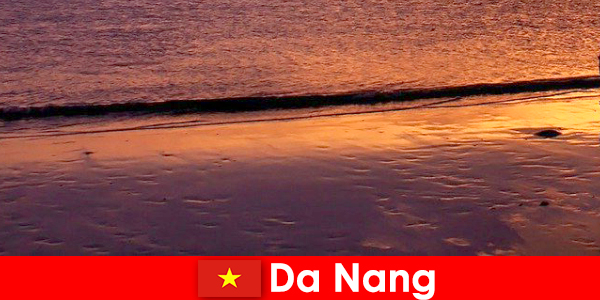 Sights
Da Nang offers a variety of attractions. For example, the Dragon Bridge should not be missing when visiting the city. The bridge is an absolute landmark of the city, extends over 666 meters and crosses the Han River. If you want to visit the bridge in the evening, you will certainly enjoy the light spectacle on the bridge, which can be seen there after dark. In fact, it is worthwhile to stay in a hotel in the middle of the big city. Because not only the nightlife has a lot to offer. From there, all sandy beaches can be easily reached and private full-day tours can be easily organized and planned at short notice. Hotel chains, which are known in Europe for their very good service, can be booked in Vietnam (depending on the season) at quite affordable prices. The city also offers many spontaneous experiences from the center that are available at short notice.
Cultural sites and museums
The city has a long history steeped in tradition. Anyone interested in history or war can discover remnants from war and history with a little careful eyes. Museums, such as the Ho Chi Minh Museeum, are also witnesses of the war in and around the country of Vietnam. A large number of providers make exploring the city and its center as easy as possible, for example with a motorcycle. The Cham Museum is also definitely worth a visit. Here tourists can discover art and culture from the Cham period. The sandstone sculptures are especially popular there. And Da Nang also has a national park that you have to see: The Monkey Mountain ("Son Tra Mountain").
Landscape and nature
Nature lovers and adventurers will also get their money's worth. One of the most important sights are, for example, the "marble mountains", which make it almost necessary to plan at least one day trip. The marble mountains played a major role in the Vietnam War. Tourists can visit loads of caves, altars and grottos there. Adorned with Buddha and dragon figures, Far East fans get their money's worth here. To a certain extent, one embarks on a spiritual and exciting journey. If you are more into the sea than mountains, you can relax at My Khe Beach. The city is also known for white sandy beaches, miles long and with fine sand. Relaxation vacationers get their money's worth here.
Conclusion
If you would like to take a closer look at the coastal city, you should not miss major sights such as the Marble Mountains. The center also offers all kinds of excursion destinations and the sandy beaches in particular should not be ignored here. Tourists get their money's worth if they plan day trips instead of hourly trips, as the cities are quite far-reaching. Anyone who likes nature, art and history and is interested in the Cham period, which dates back to 192 BC, can take a real educational trip to Da Nang in addition to a vacation. The city is definitely worth a visit!