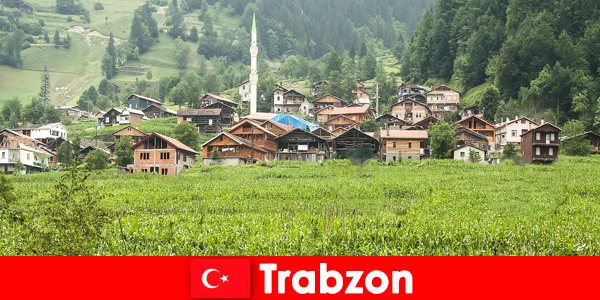 If you are looking for an insider tip in Türkiye away from mass tourism, even as an emigrant, you cannot avoid Trabzon. This is the largest city within the eastern Black Sea region. The magnificent mountains and forests surround this place. The city was founded as early as 756 BC. Founded by Greek colonists and steeped in history. The city is also located between two rivers. And steep cliffs line the place on either side. So it looks like a "table" – hence the name. The famous Turkish hazelnuts also come from this place. At any time of the year, nature is amazing here. The Sümela Monastery, a breathtaking rock monastery, should be very interesting, especially for emigrants. It is graceful, standing on a ledge on a steep cliff. Many animal figures and frescoes decorate this monastery, an absolute insider tip for everyone who wants to escape from mass tourism.
Relaxation as far as the eye can see!
Anyone who is on holiday or wants to live in this region has relaxation as far as the eye can see. The magnificent mountains and Uzungol Lake are pure nature for people who are looking for something different from the usual tourist spots. It's a jewel, this lake in the mountains. It is 1090 m high and 1 km long. It is surrounded by beautiful forests and invites you to marvel and bathe. By the way, this name means "long river" in the Turkish language. You can hike around the lake and rent a bungalow is also possible in Trabzon, Türkiye.