Kolkata is on the eastern edge of India – close to Bangladesh's border. This city inhabit more than 14 million people. It is the third most populous city in this country. It was once the political center. This beautiful city is located in the western Ganges Delta and it is also where the Hooghly River can be found. It is an estuary of the Ganges. The Ganges is the holy river of the Hindus.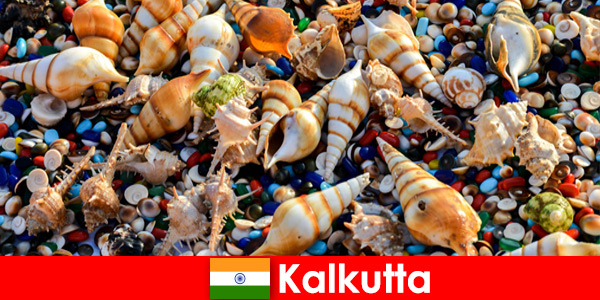 Shopping in a stunning city
Every year, thousands of vacationers come to this city to experience an overwhelming shopping experience. The economic center of India has also given rise to an aspiring middle class in Calcutta, which believes in the future and is consumer-friendly. Salt Lake City is east of downtown and offers a wonderful enclave of hotels and banks. This emerging business district and meticulously planned. Nataji Subhash International Airport is just a few kilometers away.
A journey through time through the city in India
The city center is interesting because the large Maidan Park is located here. It is the green heart of the city. Travelers are always overwhelmed by its unsurpassed beauty. The Victoria Memorial is at the southern end of the park. Again and again small markets can be seen where there is a lot of activity. The 145-year-old New Market is known for its numerous alleys. No other market has this beautiful sight to offer. Many travelers keep reporting that they feel as if they are stepping back in time, continuing their millennia-old traditions and stories. The cultural and historical landmark of the market is not neglected either.
A city for an unforgettable shopping experience
The New Market is known for festive shopping around household items, wonderful shells, pearls and jewellery. Another market – Shopping Complex – Dakshinapan. If tourists are looking for traditional handicrafts, they've come to the right place. These markets feature offerings from the Indian states such as saris, fixed price garments or handicraft items.
College Street Bai Para also offers a shopping experience that is unforgettable. This market offers hundreds of book stalls from small to large. Here vacationers can buy books of all directions from street vendors. This starts with medical books, through poetry, classics or fairy tale books. The books to be purchased here are available with certain discounts, regardless of whether they are old or new books.
The city offers unique experiences and after an impressive day, visitors can end the evening quietly and harmoniously here.