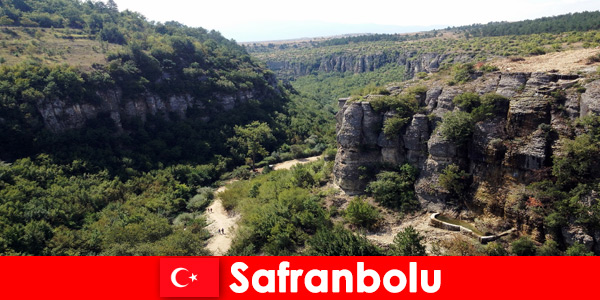 Safranbolu is a small town in the province of Karabük in Turkey, more precisely located in north-central Anatolia and thus in the northern part of the country with the moon star in the flag. The old town with its half-timbered houses has been a UNESCO World Heritage Site since 1994. Many Western tourists go on holiday in the city, also to enjoy the local cuisine of the region, but above all to go hiking. Because the city has a lot to offer for hikers and explorers in its vicinity, such as the natural cave Bulak Magarasi, which extends over three levels and is around 400 meters long. You can also hike to an aqueduct and to a river that lies in a deep picturesque valley. Numerous outdoor events take place here.
Enjoy delicious specialties
But what would a stay in this city be without the local cuisine, which should be discovered in one of the numerous restaurants in the city after a hike and discovery of the vicinity of Safranbolu. Among the delicacies that are offered to everyone who vacations here are Turkish delights and small filled delicious sweets. Specialties in this region of Turkey also include local dishes such as gözleme, kuyu kebabi (specially cooked in an earth oven) and yayim makarnasi, a type of pasta, as well as su böregi.