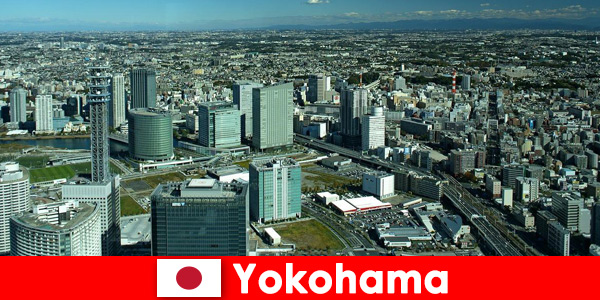 Japan is a fascinating travel destination. The country attracts tourists like a magnet with innovative creative ideas that also flow into Japanese cuisine. Yokohama is an exciting destination for anyone who wants to experience a modern city with many traditions on their trip.
Not a typical Japanese metropolis
With around 4 million inhabitants, Yokohama is the second largest city in Japan. In this metropolis, visitors can expect relaxing, quiet oases, a variety of amusement parks and museums and an attractive mix of culture, tradition and modernity. The modern metropolis is the perfect destination for a city trip to Japan. Travelers experience different ambiences in the various districts of the port city, so that there is something suitable for every interest. While some tourists go into raptures at the sight of the approximately 112 meter high Ferris wheel, other travelers are fascinated by the idyllic harbor.