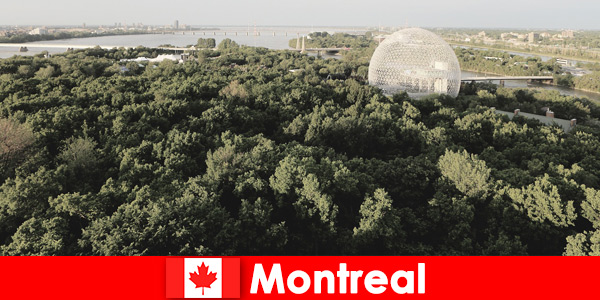 Canada is the perfect travel destination for backpackers who want to explore untouched wild nature on foot. The metropolis of Montreal not only offers a wealth of cultural sights, but also various opportunities to discover nature and rare animals.
Half day trip to the zoo
This half-day tour takes backpackers to the Zoo on Montreal Island. In this ecomuseum, nature lovers can explore a total of 115 animal species from the region on foot. While hiking the zoo's trails, tourists are struck by the beauty and biodiversity of Canada's fauna and flora. This zoo is the only one that allows visitors to discover white snowy owls, gray wolves, porcupines, raccoons, bears and many other animal species and wild nature in the metropolis during a walk. If you don't want to wander through the zoo on foot, you can alternatively watch the animals from the viewing platform.
Artificial island Île Notre-Dame
This artificial river island was created in 1967. It is reminiscent of the Fort Ville-Marie from which the population of Montreal developed. Today, a park with a race track and a rowing track operates on the island. During a rest, backpackers can not only observe rowers, but also cute beavers in their natural habitat. Sea creatures and birds can be observed in the harbor.