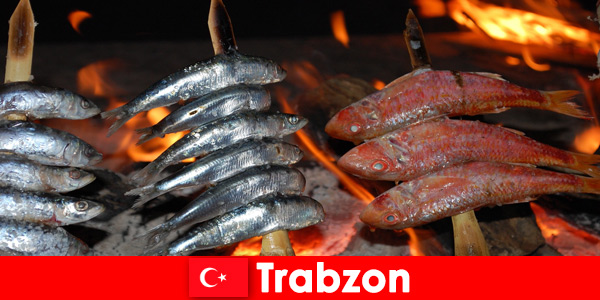 The Turkish city of Trabzon is located in the northeast of Türkiye, right on the Black Sea coast. The city is the capital of the province of the same name and one of Türkiye major cities with around 807,000 inhabitants. The city has a large historic center and culture amidst a wooded coastal area and subtropical climate. This northeastern province is among Türkiye most breathtaking and unspoilt regions. There are many fishing villages on the Black Sea coast that have remained almost untouched over the many decades. Mass tourism is unknown here. There are, however, many secluded coves and miles of beaches here, all set against the backdrop of the vast forest-covered Kackar Mountains of Aydar.
Culinary journey to the Turkish Black Sea coast
The region and city of Trabzon are known for their fish specialties. A culinary trip to this region is therefore worthwhile. What should also be tried in addition to the fish specialties are the numerous dishes with hazelnuts or the pure hazelnuts that are grown here. For the culinary journey here, you absolutely have to try fried anchovies, which are served in flatbread or as Börek. One of the specialties of the regional cuisine of this region is the special pide variant, which is prepared here with cheese and eggs.