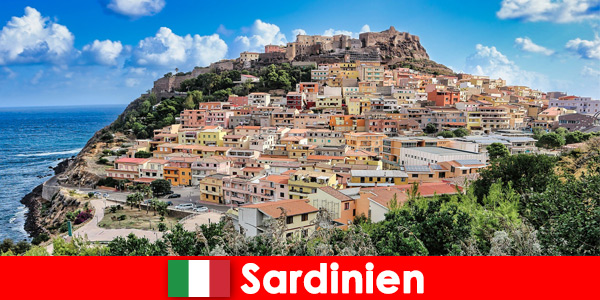 Experience all the beauty of the second largest island in the Mediterranean on a group holiday for pensioners in Sardinia, Italy. The dreamy Costa Smeralda in northern Sardinia offers the best opportunities for a relaxing bathing holiday. But the island also has charming cities like Olbia and Alghero and a rich history. This is particularly evident from the nuraghi, the early defense towers that can be found in all parts of the island. The oldest and largest is Su Nuraxi. A scenic highlight is the La Maddalena archipelago. Here you can enjoy excellent snorkeling, swimming, diving and cycling. A Sardinian landmark awaits visitors with the Bear Cape. This rock is actually in the shape of a bear and offers breathtaking perspectives.
Between beautiful bays, rich history and living tradition
Sea and mountains meet on the second largest Mediterranean island and have created fantastic landscapes with numerous dreamy rocky bays. The interior of the island has a mountainous character and is traditionally farmed by shepherds with large herds of sheep and goats. Many Sardinian specialties such as porceddu arrosto, grilled suckling pig or pane carasau, a thin, crispy flatbread have their origins in rural culture. Many colorful festivals such as carnival and celebrations in honor of the local patron saints will enrich your stay.