Veni-ce is the city of lovers. Couples who have just fallen in love like to spend their honeymoon here, soulful and unforgettable. This uniquely beautiful city on the lagoon welcomes its guests every year, who simply "flood" the city, but not only tourists come, it is mainly freshly married couples who want to enjoy Italy, especially the city of Veni-ce.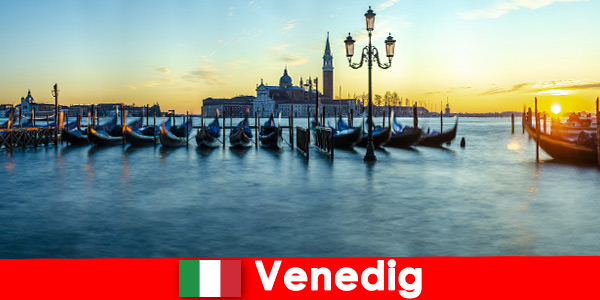 Honeymoon in Veni-ce – a dream
Veni-ce is called the most picturesque and beautiful city. Especially for those in love who want to stroll in close embrace and explore many of the city's landmarks. The narrow streets alone, which will then appear to you like a labyrinth and which all end at picturesque canals. It is a lagoon city on the Grand Canal. You can travel there in a wide variety of ways, with your own car, airplane or even more adventurous with the night train. You are alone in a compartment with your partner and you can already enjoy your love here. You can book your overnight stays in a small, discreet hotel, away from the hustle and bustle of many guests in a large hotel. Let's not forget, about 14 million visit every year! Visitors to this city. Experience Veni-ce as it lives and breathes.
The city of a thousand faces
Veni-ce is worth discovering and after a relatively short time you will love it. There is a saying, "See Veni-ce and then die". It shouldn't go that far, but this "water town" will fascinate you. The Canale Grande is the main artery of the city, all of the canals add up to a length of 38 km. One of the city's major attractions is St. Mark's Square. It is best to explore it early in the morning, when it is not as busy here as it is during the day. Please plan a few more days for your honeymoon, the city of Veni-ce is worth exploring. The city has been declared a World Heritage Site. The reasons for this are varied, for one it is a city that has found its place in and on the water, thanks to its numerous buildings and cultural monuments. Not to forget the unique carnival that takes place every year, from mid-February to the end of the month. As you can see, you cannot experience this city in just a few days. Your common path should always bring you back here. It is always sensual, no matter what couples in love do here, especially the gondola rides. The people are very friendly, you will soon have a conversation with them, yes, you are in a country that is known for its hospitality. Walk in the footsteps of the famous poets in Italy and visit this uniquely fascinating city.