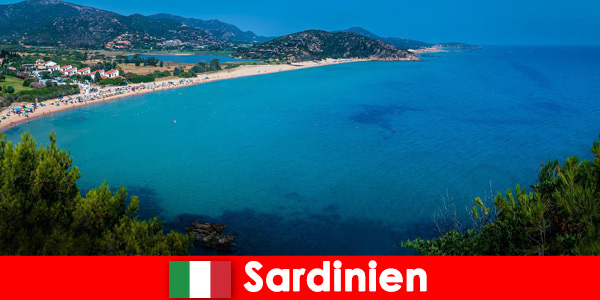 Sardinia's beaches are among the most beautiful of all. Bizarre rock formations, picturesque, hidden bays and fine white Caribbean sand characterize the coast. This island in Italy is no longer an insider tip as a holiday destination. Nature lovers also get their money's worth on the holiday island. The following article provides information about the fantastic beaches that tourists can expect in Sardinia.
Fantastic beaches and nature rich in animals invite tourists to relax
Everywhere on Sardinia, fantastic beaches invite tourists to swim, relax and do water sports. Families appreciate the gently sloping, child-friendly beaches on Sardinia. If you are looking for peace and quiet, you should spend your holiday in Sardinia in the early or late season, when the beaches are not overrun with sun-seeking tourists. In addition, guided tours through the wild nature with pack animals in the east of the island are offered in small groups for hikers. In forests of yew, alder, holly and cork oak, animal lovers can see bearded vultures. Observe black vultures, mouflon, golden eagles, falcons, Sardinian deer and wild cats and boars. The last free-living population of wild horses lives on the high plateaus.