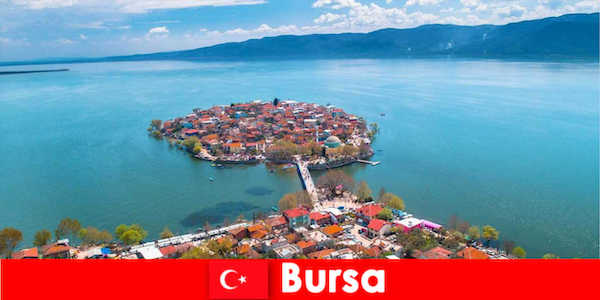 Bursa is one of the most popular tourist destinations in Turkey and attracts the attention of many vacationers. In this article we will provide information about the best tourist spots in Bursa.
Explore the best destinations in the beautiful city
Uludağ National Park
One of the most popular places in Bursa that should be visited is Uludağ National Park. With a height of 2,543 meters, Uludağ is Turkey's highest mountain and a perfect place for winter sports, nature hikes and camping. It also attracts visitors with its historical treasures and natural beauties.
Bursa Grand Mosque
Bursa Grand Mosque is one of the most famous historical buildings of Bursa and has historical importance as one of the first capitals of the Ottoman Empire. The architecture of the mosque bears the most important features of this period and is one of the finest examples of Islamic art.
Cumalıkızık Village
Cumalikizik Village has an important place among the historical and natural treasures of Bursa. The village is known for its historical houses from the Ottoman era, narrow streets and natural beauties. Here you can take a walk in a historical atmosphere and enjoy local dishes.
Bursa Archeology Museum
Bursa Archeology Museum is an ideal place for those who want to discover the historical heritage of Bursa. The museum displays relics from Bursa's ancient times, historical artifacts, handicrafts and manuscripts.
Koza Han
One of the best places to experience Bursa's historical character is Koza Han. This historic building from the Ottoman era played an important role in Bursa's silk production. Nowadays it attracts visitors with shops selling gifts, handicrafts and silk products.
See and experience Bursa
Bursa is one of the special places among Turkey's historical and cultural treasures. There is no better way to discover the historical heritage, natural beauty or delicious food of Bursa in Türkiye than to visit these tourist spots.