The million city of Toronto is a particularly fascinating city in the already multicultural Canada. When one speaks of the cosmopolitan center of Canada, this city is usually meant. Of course, this Canadian city has a lot to offer in all areas. In addition to exciting modern and classic architecture, the city also offers very special shopping opportunities and experiences. In addition to large premium fashion brands and global companies, visitors can also find all sorts of bizarre shops in the city's shopping districts and malls.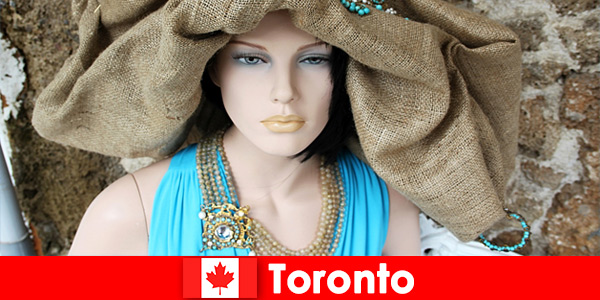 One of the fashion centers in the world
Shopping in Canada and especially in Toronto always means that visitors can find the hippest and finest clothes or go to the many small shops in the cosmopolitan center of Canada to find vintage fashion and small specialty labels. But there are all sorts of bizarre businesses not only in the fashion sector. In general, the city is known for extraordinary things that shoppers can specifically find here. At the same time, the country's largest fashion event takes place here too, which is more for noble premium fashion and world labels and not for individual vintage fashion.
Luxury boutiques and insider tips
Everyone can find what they're looking for in Toronto. If you want to be seduced by the top world brands in the premium class, you really have to go to the Bloor-Yorkville district. Another expression is the "mink mile". The wickedly expensive world brands and premium labels of fashion can be found here. The level can absolutely keep up with other world cities and promenade and shopping centers. For all sorts of bizarre shops you have to browse elsewhere as a guest. Above all, you have to be solvent if you can buy the item you want.
Insider tips for fine small businesses
If you prefer vintage and all sorts of bizarre opportunities, Gadabout is the place for you. There is not only vintage here, but also numerous special things outside of the mainstream taste. There are also many items from the end of the 19th century. Fans of the 70s and rock culture will always find special pieces here. If you love the opposite, you have to go to a large shopping mall or one of the large outlet centers afterwards. And the Toronto Eaton Center also has a lot to offer – among the 200 shops there are both well-known mainstream labels and small shops that have made Canada's reputation as a shoppers paradise to its fame and popularity as a shoppers paradise.